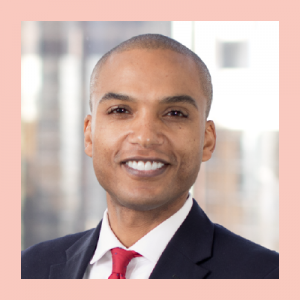 Randall Winston
Attorney
O'Melveny & Myers LLP
Randall Winston is an attorney at O'Melveny & Myers whose career spans law, architecture, and public service. Previously, Governor Jerry Brown appointed Randall to serve as Executive Director of the California Strategic Growth Council, where he oversaw a total of $1.3 billion in climate investments focused on achieving the state's ambitious sustainable community and climate goals. In that position he led the development and implementation of Transformative Climate Communities, recognized as one of the nation's most holistic, equity-centered, and community-driven climate action programs funded by a government agency. Randall also served as a climate policy advisor to Governor Brown, working across state agencies to advance programs targeting disadvantaged communities, implementing Executive Orders on green buildings and electric vehicles, and developing international environmental agreements with China and Mexico.
Before serving in the Brown administration, Randall worked for Pritzker Prize-winning architect Norman Foster in New York, collaborating with interdisciplinary teams on design, urban planning, and infrastructure projects throughout the world. He also spent two years working for urban development and architecture firms in Beijing, China. In 2010, Randall led a team that won a student design competition sponsored by the City of Los Angeles to reimagine the downtown Warehouse District as a vibrant clean technology and arts hub, prior to what it is today. From 2007-2009, Randall was a founding director of partnerships at Causes.com, a platform led by Facebook's founding president that brought together over 186 million users and 20,000 nonprofit partners to create online communities for social change.
In 2018, Randall was recognized by E&E News as one of Five California Climate Leaders to Watch, and received the Champion for Ensuring Government Accountability Award from Leadership Counsel for Justice and Accountability. He is currently a Policy Fellow at Elemental Excelerator, a nonprofit venture fund and incubator for clean technology entrepreneurs, and serves on the boards of California Environmental Voters, Leadership Counsel for Justice and Accountability, and U.C. Berkeley's Center for Law, Energy & the Environment. Randall received a Juris Doctorate degree from the U.C. Berkeley School of Law, a Master of Architecture degree from the University of Virginia, and a B.A. in Government from Harvard University.